Harrisburg – June 8, 2016 – Legislation sponsored by state Senator Judy Schwank (D-Berks), requiring the POW-MIA flag to be flown on state grounds is one step closer to becoming law today after a unanimous vote by the Senate State Government Committee.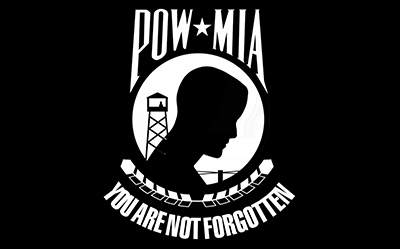 Schwank praised the efforts of her colleagues to honor the lives and service of military personnel listed as prisoners of war or missing in action.
"I am so pleased that my colleagues joined me in realizing that we can never forget the names and the faces of those held prisoner and those still waiting to return home," Schwank said. "This legislation will allow us to show support for our service men and women and their families, while honoring their service and sacrifice."
Senate Bill 1157 would require the POW-MIA flag be flown along with the U.S. flag on state grounds and buildings. The legislation does not impose the requirement on local governments or school districts.
In the last 100 years, more than 1,100 Pennsylvania families have lost loved ones whose bodies have no known resting spot where their service and sacrifice can be marked and remembered. The black-and-white POW-MIA flag depicts the silhouette of a soldier with his head bowed. Behind the soldier are the images of a watchtower, a strand of barbwire and the words "POW," "MIA" and "You are not forgotten."
Congress designated the flag in 1990 as "the symbol of our nation's concern and commitment to resolving as fully as possible the fates of Americans still prisoner, missing and unaccounted for in Southeast Asia.
Senate Bill 1157 now heads to the full Senate for consideration.
30 –