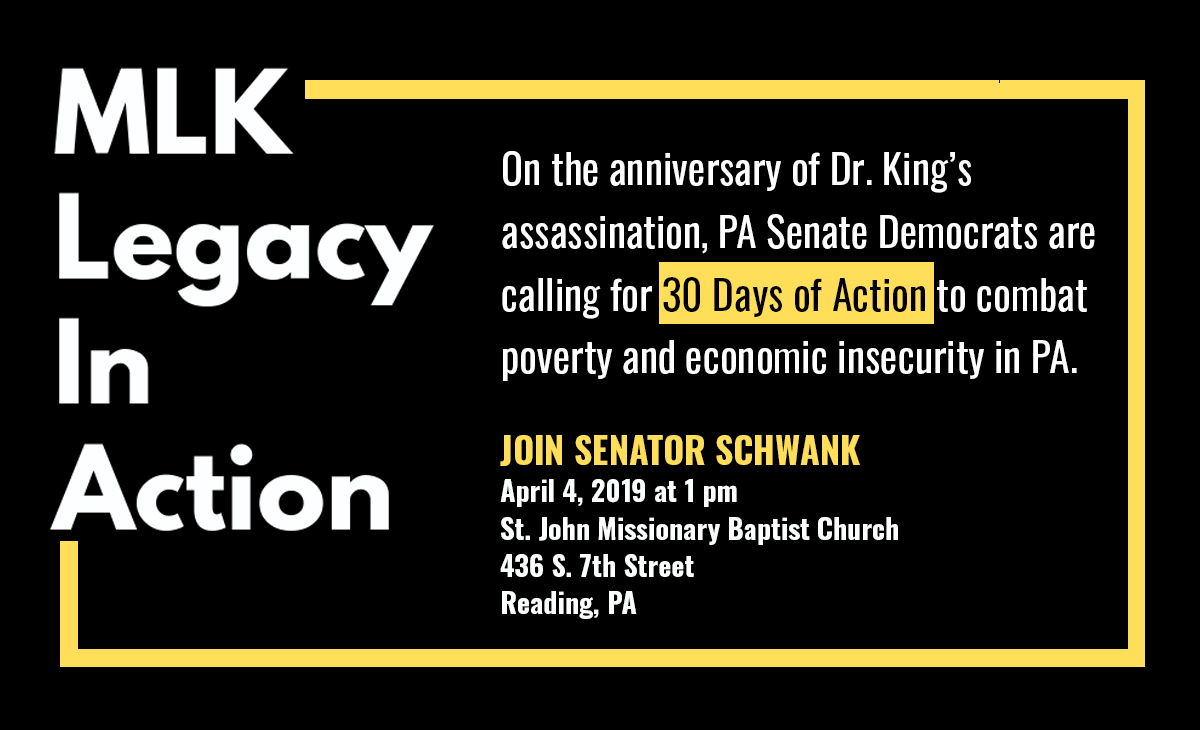 Reading, April 2, 2019 State Sen. Judy Schwank (D-Berks) is hosting an event to honor Rev. Martin Luther King Jr. The event is being held at St. John Missionary Baptist Church at 436 S. 7th Street in Reading at 1 p.m. on Thursday, April 4.
The event is a remembrance for the 51st anniversary of Dr. King's assassination and marks the beginning of Pennsylvania Senate Democrats call for 30 days of action to combat poverty and economic insecurity in the Commonwealth.
Speakers include:
Sen. Schwank
Rev. Jerry Jones, St. John Missionary
Rev. Alberta Jones, Bethel AME
Rev. Dr. Bruce Alick, Zion Baptist Church
Elsayed Elmarzouky, servant of the Muslim Community in Berks County
Media and the public are invited.
-30-