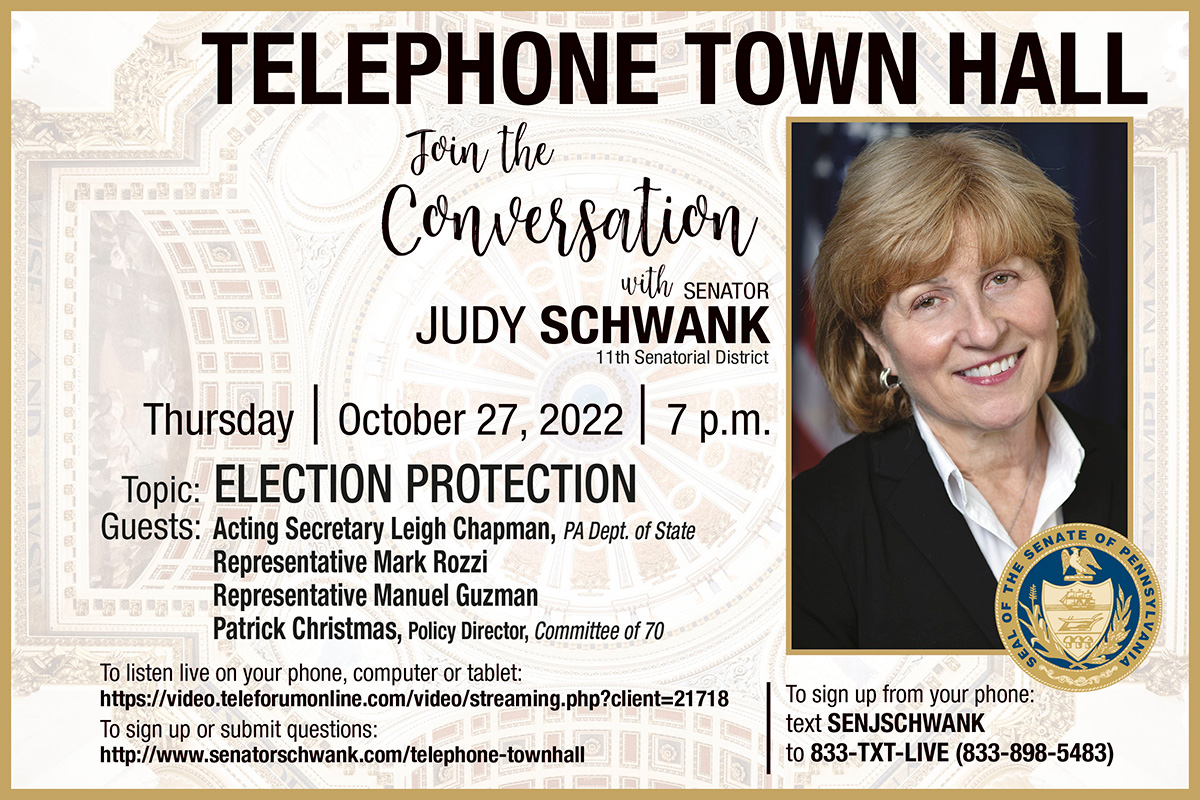 Senator Judy Schwank will host a Telephone Town Hall on Thursday, October 27th from 7-8 pm. Senator Schwank will discuss protecting our election process.
This event will give Berks Countians an opportunity to ask questions about drop boxes, mail-in ballots, election security and all things voting before the upcoming election. Joining Senator Schwank will be Pennsylvania Department of State Act Secretary Leigh Chapman, Policy Director for the Committee of Seventy Patrick Christmas, State Representative Mark Rozzi and State Representative Manny Guzman.
To listen live on your phone, computer or tablet: http://video.teleforumonline.com/video/streaming.php?client=21718
If you would like to be added to the list of participants or would like to submit a question, please fill out the form below:
This form is currently closed for submissions.