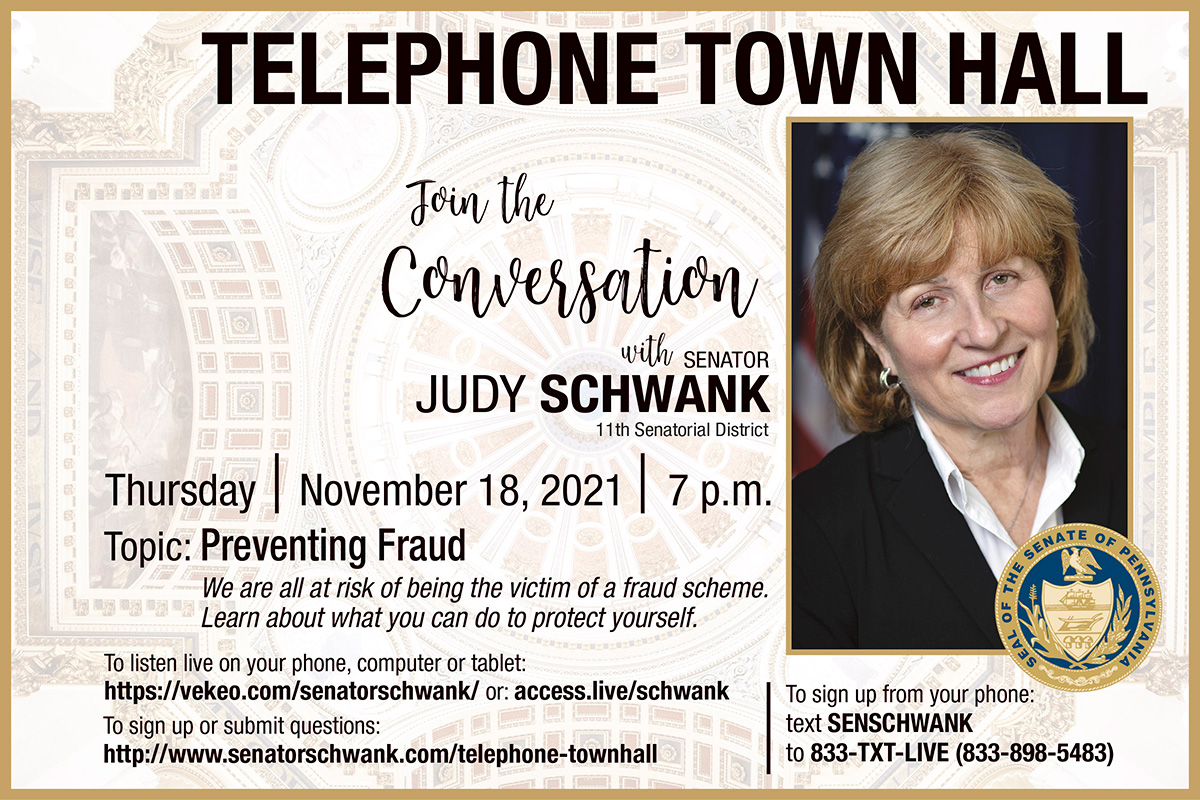 As your state senator, I feel it is my duty to provide relevant, up-to-date information on issues that are important to you. This is why I'm hosting a Telephone Town Hall Thursday, November 18 at 7:00 pm.
The topic will be Preventing Fraud.
To participate, call 877-229-8493. PIN 118639#
If you would like to be added to the list of participants or would like to submit a question, please fill out the form below:
This form is currently closed for submissions.