Statewide Telephone Town Hall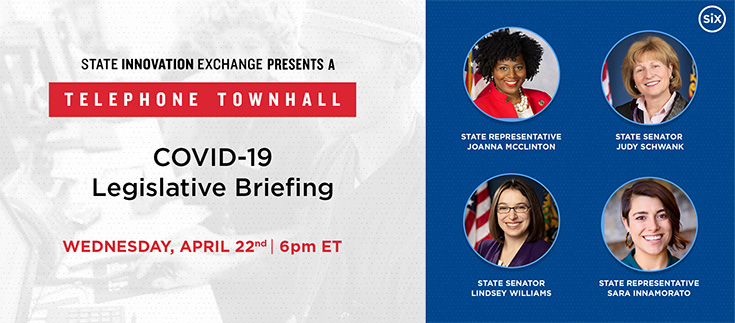 Tomorrow at 6 p.m. I'm joining State Senator Lindsey Williams, State Representative Joanna McClinton and State Representative Sara Innamorato for a statewide telephone town hall to discuss COVID-19 legislation. The town hall is hosted by the State Innovation Exchange (SiX) and is open to anyone who would like to join.
The coronavirus COVID-19 crisis has unearthed glaring inequities faced by our working class and low-income families. Ensuring all Pennsylvanians have access to basic necessities like health care, decent housing, food and quality childcare will take bold actions.
So, please join our teleconference to share your thoughts on how we will improve our Commonwealth.


Being Social

It's a privilege to be your state senator, so it is important to me to be in touch with you.
I really like face-to-face meetings but understand that in this busy world, sometimes that isn't possible. Feel free to call my office to ask questions or make suggestions. Also, you may connect with me through my pages on Facebook and Twitter. Please follow me for regular updates and comments about what's happening in the district and in Harrisburg.