Immunization Inspiration
My interest in vaccinations goes back to my childhood. I didn't understand its importance at the time, but when I was a kindergarten student in Pittsburgh I received my vaccination against polio by none other than Dr. Jonas Salk. Dr. Salk and his team of medical researchers at the University of Pittsburgh developed one of the first successful vaccines for polio in the early 1950s.
Polio, a disabling disease caused by a virus, was a frightening prospect for the parents of young children, although children were not the disease's only victims. You may recall that President Franklin Delano Roosevelt contracted polio in 1921 at 39 years of age.
In the mid-50's when I received my vaccination, paralytic polio was still considered a medical epidemic. I had two elementary school classmates who had polio and wore braces to walk.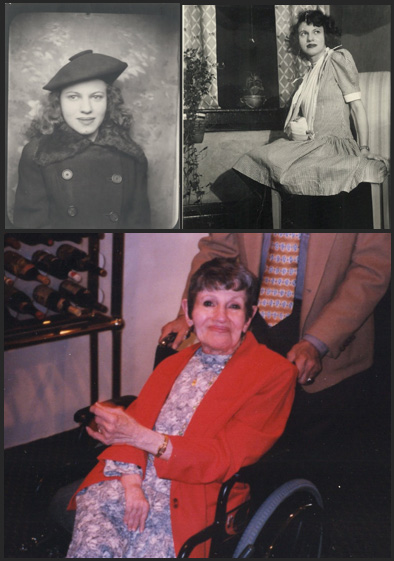 My father's oldest sister, Elizabeth, contracted polio as a young child. I knew her as Aunt Bessie, and despite living a life hindered by such a debilitating disease, she was one of the most caring and strong women I knew. My cousins and I looked up to her and I know that my father, her only brother, was especially fond of her. He helped my grandmother and Aunt Bessie financially over the years – they lived in public housing because they had very little income. At that time, the opportunities for education and employment for people with disabilities were practically non-existent.
Polio made a huge impression on me as a young child. I could see how my aunt struggled physically. As she aged, her withered arm and leg became very painful. Despite this, she did her best to live with purpose. I offer this story to explain my interest in advancing practical legislation that will protect children from life-altering diseases.
Polio is now considered essentially eradicated thanks to strenuous vaccination efforts with only 37 confirmed cases around the world in 2017.
As we have recently seen, communicable diseases, like measles and mumps that were close to being eradicated because of widespread immunization, have resurfaced.
I recently introduced Senate Bill 626 to ensure that parents have access to accurate information when they are considering opting out of their children's required vaccinations. The choice to vaccinate or not is a significant decision not only on their children's health but the health of other children they associate with at school or the playground. The bill will also require the PA Department of Health to develop a standardized exemption form.
Rather than eliminating or further restricting exemptions to maintain effective vaccination levels as some states do, I believe we can enhance health safety while maintaining our tradition of respect for religious beliefs and moral convictions by making sure parents receive accurate medical information before granting exemptions.

Being Social

It's a privilege to be your state senator, so it is important to me to be in touch with you.
I really like face-to-face meetings but understand that in this busy world, sometimes that isn't possible. Feel free to call my office to ask questions or make suggestions. Also, you may connect with me through my pages on Facebook and Twitter. Please follow me for regular updates and comments about what's happening in the district and in Harrisburg.