Berks Teens Matter
As a state senator, I'm asked to join many organizations. These are sometimes statewide efforts or more local ones. The local groups are the ones I'm most pleased to join because they help me keep apprised of the wants and needs of my district.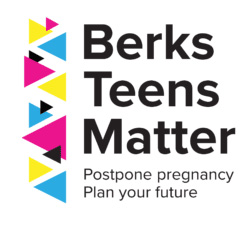 I'd like to introduce you to a group I have been proud to support for several years: Berks Teens Matter. I am not always able to attend meetings, but a member of my staff is always present.  
Berks Teens Matter is a nonprofit organization whose goal is to reduce teen pregnancy in Berks County by 40 percent by 2022. I am part of Berk Teens Matter's leadership committee and have been honored to play a part in their greater mission.
Their mission statement is: "The purpose of Berks Teens Matter is to work with public and private stakeholders to develop a coordinated plan of sustainable programs and practices that will reduce teen pregnancy through improved education and access, resulting in the long-term well-being of individuals, families and the overall Berks County Community."
Addressing teen pregnancy is a major concern in Berks County, and in Reading. According to BTM, the birth rate per 1,000 women ages 15-19 in Pennsylvania is 19. That number for just Berks County is 36; for Reading it's 68.
This is alarming when you consider that 67 percent of teen mothers who moved out of their families' households live below the poverty level, just 10 percent of them will complete a two or four-year college program and only 50 percent of teen mothers receive a high school diploma by the time they are 22 years old.
Berks Teens Matter works to empower families and parents, families and caregivers to educate and equip youth to make good decisions that will positively influence their future. We want our kids to be kids, not have them.
If you're interested in volunteering with Berks Teens Matter, e-mail jmay@berksteensmatter.org for more information. Or if you're interested in sponsoring a program or making a donation, e-mail cbazik@cocounty.org for more information.

Being Social

It's a privilege to be your state senator, so it is important to me to be in touch with you.
I really like face-to-face meetings but understand that in this busy world, sometimes that isn't possible. Feel free to call my office to ask questions or make suggestions. Also, you may connect with me through my pages on Facebook and Twitter. Please follow me for regular updates and comments about what's happening in the district and in Harrisburg.