I'd like to hear from you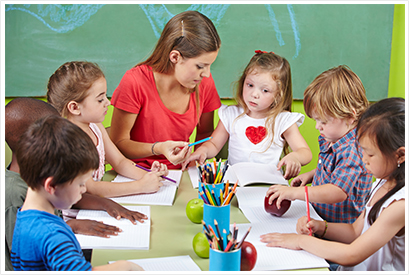 Addressing child care in the state of PA is a top legislative priority of mine. Child care is now so much more than just a place to watch your children while you work. Studies have proven again and again that children who have access to quality child care programing, specifically Pre-K, perform better scholastically over time. They're ready for kindergarten, and that can have implications over the course of their lifetimes.
But access is a huge issue in Pennsylvania. According to Pre-K For PA, a non-partisan organization, 69 percent of 3- and 4-year-olds in Pennsylvania do not have access to high-quality Pre-k.
I want to know how this is affecting parents and guardians in Berks County. I want to hear your opinions about access to child care in our county. In fact, I am hosting a focus group to discuss child care availability and costs. This is also open to business owners. How does child care availability and cost impact you?
If you are interested in participating, complete a short form on my website, contact my office at 610-929-2151 or senatorschwank@pasenate.com.

Redistricting
I recently participated in a panel discussion on redistricting and its effects in Berks County. The panel was hosted by the League of Women Voters of Berks County and I was glad to join them as redistricting is a topic I'm passionate about, and I think you should be, too. This isn't just a federal government issue but one that has ramifications on the state and local level.
For our democracy to function, our government needs to address the concerns and issues of our communities.
Gerrymandering is the exact opposite of that practice and instead allows politicians to choose their voters.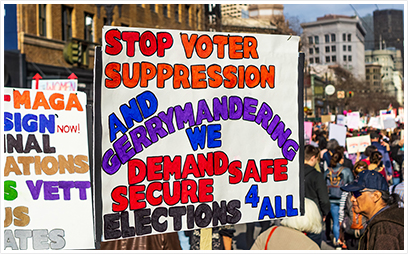 Communities in our state are comprised of residents who, obviously, live there. They work there. They raise their families there. Local communities and local governments are the people who know best what problems they are facing and they deserve the opportunity to elect who they see fit to help them resolve those problems.
District maps that split right through self-defined and vibrant cities and towns set communities back and creates confusion among constituents. I've run into many people who don't know who their representatives are, and how could they when their very neighbors could have different representation, despite living in the same development?
Grouping communities with opposite issues gives constituents an unfair advantage when electing officials. By having a nonpartisan group redistrict our state and congressional districts we remove political intent. As we know, when redistricting, our priority should not be politically- oriented. We must speak for and accurately represent the people.
The League of Women Voters of Berks County had several flyers at the panel which I've shared here.
I encourage you to learn more about this issue. One resource for you is Fair Districts PA, a nonpartisan, citizen-led, statewide coalition working to create a process for redistricting that is transparent, impartial, and fair. Their website is FairDistrictsPA.com.

Being Social

It's a privilege to be your state senator, so it is important to me to be in touch with you.
I really like face-to-face meetings but understand that in this busy world, sometimes that isn't possible. Feel free to call my office to ask questions or make suggestions. Also, you may connect with me through my pages on Facebook and Twitter. Please follow me for regular updates and comments about what's happening in the district and in Harrisburg.