Farm Show Wrap-Up
This year at Farm Show I had the great pleasure of reconnecting with Penn State University Senior Researcher Julie Urban. Julie has dedicated countless hours – primarily in Berks County – to study the Spotted Lanternfly. I caught up with her at Farm Show to learn the latest about this invasive pest. Watch the video here: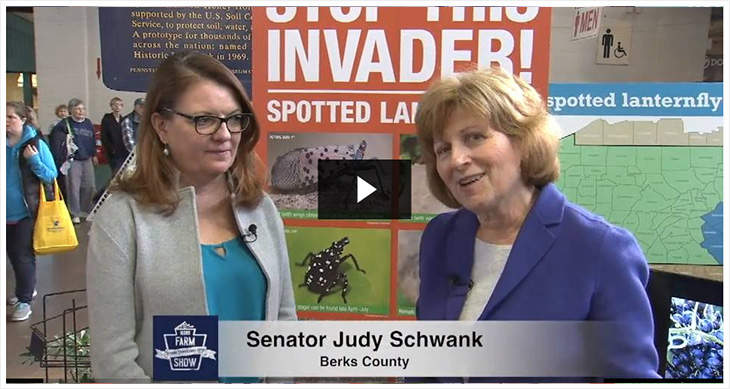 Women's March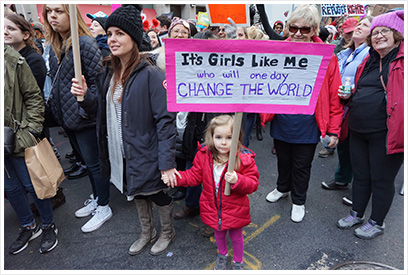 Did you know that last year's Women's March in Reading was a sister event to the march that happened in Washington, D.C.? It was one of hundreds of similar events. In fact, the Women's March has become a movement, and its own organization. According to its website, the mission of Women's March is to harness the political power of diverse women and their communities to create transformative social change and provide intersectional education on a diverse range of issues and creating entry points for new grassroots activists and organizers to engage in their local communities through trainings, outreach programs and events.
The Reading Women's March will take place on Saturday, January 19, at 10 a.m. and I will be speaking.
A great success in 2018 was the Senate's passing of SB501, a law that would require domestic abusers to surrender their firearms to law enforcement or a licensed firearms dealer. I was proud to speak on and vote for this bill, and for the house version, HB2060, which became law in October. This legislation will go a long way in our fight to keep men, women and children safe from domestic violence.
This year is the 99th anniversary of the ratification of the 19th amendment granting women the right to vote. Next year will be the 100th anniversary and plans are already underway locally to celebrate the occasion. If you're interested in being involved, please reach out to me. 

Budget Season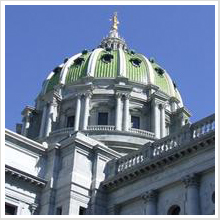 Planning Pennsylvania's budget is a yearlong process that begins on July 1, the start of the fiscal year, and is followed by several important phases: Preparation and submission, consideration, approval (which involves the executive and legislative branches), and, finally, an execution phase under the purview of the Governor.
By February, state agencies have prepared their budget requests and submitted them to the Pennsylvania Office of the Budget. The office reviews each agency request to make sure it adheres to the Governor's policy guidelines and then prepares funding recommendations. The Governor conducts reviews of these recommendations to make final budget decisions.
The Executive Budget is finalized in January and submitted to a joint session of the General Assembly by the Governor through his budget address in early February. The House and Senate appropriation committees then begin a series of hearings that last for several weeks. Each agency gets a chance to make their case for funding.
The hearings provide legislators like me with an opportunity to review financial and policy aspects of each of the 32 agency's programs.
I've long maintained that the state legislature's most important task is to pass a reasonable budget on time. It's a job I take very seriously.
For more information about Pennsylvania's budget process, visit the Office of the Budget's website.

Being Social

It's a privilege to be your state senator, so it is important to me to be in touch with you.
I really like face-to-face meetings but understand that in this busy world, sometimes that isn't possible. Feel free to call my office to ask questions or make suggestions. Also, you may connect with me through my pages on Facebook and Twitter. Please follow me for regular updates and comments about what's happening in the district and in Harrisburg.