Session Update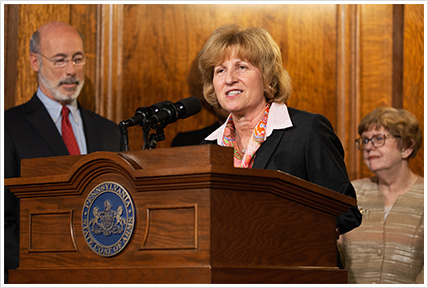 It has been a busy few days in Harrisburg! I'd like to update you on a bill that passed yesterday, House Bill 859. It creates a five-year, $5 million grant program to address hate crimes. Specifically, houses of worship or other community groups can apply for a grant (between $5,000 and $150,000) to make any needed safety improvements – things like metal detectors, protective lighting, surveillance equipment and other items. I was proud to be a prime sponsor of the Senate version of this bill.
The grant program will be run by the Pennsylvania Commission on Crime and Delinquency. The legislation defines potential applicants as groups or institutions that are included within a bias motivation category for single bias hate crime incidents identified by the FBI. Examples of bias include race/ethnicity/ancestry bias; religious bias, sexual-orientation bias; and others.
While much is still needed to be done to address those who are committing hate crimes, I see this legislation as a crucial first step to offer some assistance to those who may be the targets of hate crimes now.  

Grants for Farmers
The Pennsylvania Department of Environmental Protection is offering grant funding for energy efficiency and pollution prevention projects for small business owners and farmers.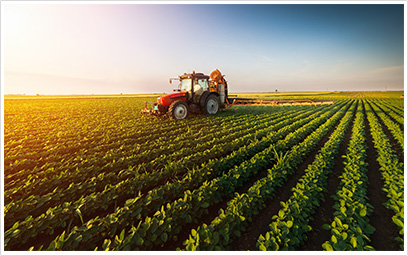 The Small Business Advantage Grant program is for farmers or small business owners with 100 or fewer full-time employees to do things like install energy-efficient equipment or divert nutrient runoff from waterways.
Projects must save the business a minimum of $500 and 25 percent annually in energy consumption, or pollution related expenses. Natural resource protection projects are exempt from the minimums; however, the projects must be able to quantify sediment and nutrient reductions into nearby waterways.
Businesses can apply for 50 percent matching funds for equipment or materials, up to $7,000, when adopting energy-efficient or pollution prevention equipment or processes. Applications are considered on a first come, first served basis, and will be accepted until fiscal year 2019-20 funds are exhausted, or April 12, 2020, whichever occurs first.
The complete grant application package, which includes step-by-step instructions for completing the online application as well as all related forms, is available by visiting the DEP Small Business Ombudsman's Office site.

Being Social

It's a privilege to be your state senator, so it is important to me to be in touch with you.
I really like face-to-face meetings but understand that in this busy world, sometimes that isn't possible. Feel free to call my office to ask questions or make suggestions. Also, you may connect with me through my pages on Facebook and Twitter. Please follow me for regular updates and comments about what's happening in the district and in Harrisburg.