Election Reform: Absentee Ballots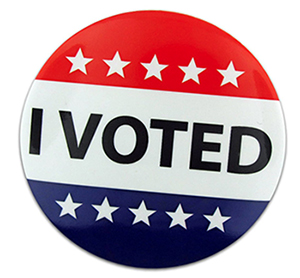 As I've said before, voting reform is one of the issues I plan to focus on this legislative session. The right to vote is a distinguishing characteristic of our democracy and the opportunity to exercise that right is something we must protect.
When I attended hearings held by the Senate State Government Committee last year, I learned that one of the biggest obstacles to making the process of voting easier was the arcane process we currently have for absentee ballots in Pennsylvania. Right now, you can only vote by absentee ballot if you have what the state deems to be a legitimate excuse: "Absence from the municipality" or "illness or physical disability."  
That is too restricting. I believe that anyone who would like to vote early should be able to. Life frequently throws us curveballs – sometimes you have to work late, sometimes your car breaks down, or you need to drive across town to help a friend or relative – but that shouldn't mean that you don't get to vote.
My legislation will ensure that anyone who wants an absentee ballot can get it, no questions asked. If they use it, they cannot vote in person at that election. And, generally, the same procedures now used for absentee ballots would apply, but with two important differences.
First, the voter would not need to show that work, health or religious duties prevent them from being able to vote in person.
Second, it would simplify and adjust the current system, which has multiple deadlines and processes for applying for and counting ballots. If a ballot is postmarked by the day before election and received before the deadline to certify elections, it will be counted.
The single exception to the deadline would allow a voter to submit the ballot in person to the elections board at any time on election day.
More specifically, the deadlines for returning an absentee ballot would be to return the ballot in-person to the election board by 8 p.m. on election day. Or by mail, postmarked by the day before the election. There would also be a presumption that ballots with missing or illegible postmarks met the deadline.
This legislation is critical because we've had news reports recently talking about how thousands of voters cast their votes, thinking they've met the deadlines, but in fact had not and their votes weren't counted. Voter turn out is already a problem in our state. We need to ensure the votes that are being cast are counted.
A majority of other states have been able to employ no-excuse absentee ballots safely, securely and credibly. I have confidence that Pennsylvania can do it, too.
I'm hopeful my legislation has a chance of becoming law this legislative session. It does not require a change to Pennsylvania's constitution, and that's key.  
There are many things that need to be done to make voting more accessible to Pennsylvanians. I know that. But this is where we can help the most people quickly. I have received many complaints that this legislation will lead to fraud, but the truth of it is that incidents of voter fraud are extremely rare.
Voters shouldn't have to hope that their plans to vote on election day aren't be foiled by unforeseeable or unexpected circumstances. They shouldn't have to choose between fulfilling their roles as citizens and meeting urgent demands for their time, attention and resources.
There are other voting reforms that have been proposed by a bipartisan group of senators that I worked with. Check them out on my website at www.senatorschwank.com/electionreform or click here to download a pdf.

Being Social

It's a privilege to be your state senator, so it is important to me to be in touch with you.
I really like face-to-face meetings but understand that in this busy world, sometimes that isn't possible. Feel free to call my office to ask questions or make suggestions. Also, you may connect with me through my pages on Facebook and Twitter. Please follow me for regular updates and comments about what's happening in the district and in Harrisburg.