Aging Parent Conference
My mother, Margaret Levine, passed away a few months ago. It happened quickly. She took a fall and never recovered. My family was inundated with decisions that had to be made, and fast. It was incredibly overwhelming.
I was touched by everyone who reached out to me during that time. Friends and family offered their support, either because they knew my mother or because they had been in a similar situation. In fact, I was amazed by how many people said they were unprepared to care for their parents.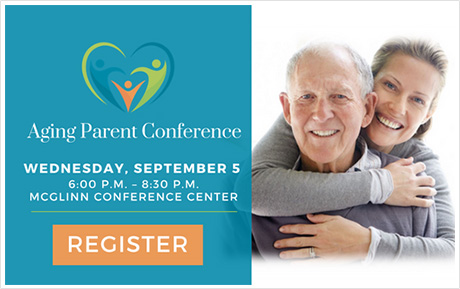 This is an issue that is coming up more and more. Our populace is aging, and we need to be prepared. This is why my office is hosting an Aging Parent Conference this September.
The conference will be held at the McGlinn Conference & Spirituality Center on September 5. It is aimed to serve the adults who already are caring for their elderly parents and those concerned about doing so. It will also help you prepare for your own future. We plan to cover the gamut of aging issues. The itinerary includes panel discussions with experts in eldercare, legal and financial issues. Attendees will have the option to attend a Dementia Live workshop, a dementia simulation experience, and other workshops where they can get answers to questions they have.
My mother was a nurse for most of her life. She believed in helping others. I believe this conference will honor her memory, and I hope that it will provide a foundation for anyone starting the journey of caring for his or her parents.
Check out the full schedule or register to attend at www.senatorschwank.com/agingparent.

Farmers Markets
We're lucky in Pennsylvania to have access to a bountiful amount of farmers markets and local products. There is still plenty of time for you to purchase fruits, vegetables and herbs grown in Pennsylvania. For example, the Penn Street Market in downtown Reading is open Thursdays from 10 a.m. to 2 p.m. through Sept. 27. I encourage you to find your nearest farmers market and load up!

Changes to SNAP
My office is closely monitoring the federal battle over SNAP (Supplemental Nutrition Assistance Program). As of now, the U.S. Senate passed a bill that included no major changes to the program, but the U.S. House passed a bill that would require more SNAP recipients to work. Hunger among adults and children is a serious issue in our community and I want to ensure that everyone – no matter their income status — has access to healthy foods.

Food Service Program
Last week I visited the Reading Recreation Commission's Summer Food Service Program at the 3rd & Spruce Recreation Center in Reading.
The Summer Food Service Program is an effort to give students proper nutrition during the summer months. Each year, approximately 300 organizations provide nutritious meals to children at more than 2,600 locations throughout the state. This summer, the Reading program served about 350 lunches per day at 11 locations.
PA Department of Education Executive Deputy Secretary David Volkman was there to talk about Gov. Tom Wolf's commitment to increase access to nutritious meals for children across the commonwealth.
I was so proud to see our local Recreation Center get the recognition it deserves for feeding Reading School District Students.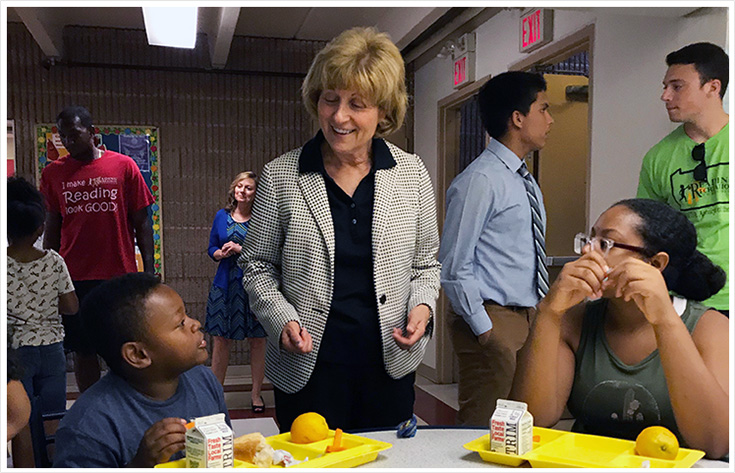 Being Social

It's a privilege to be your state senator, so it is important to me to be in touch with you.
I really like face-to-face meetings but understand that in this busy world, sometimes that isn't possible. Feel free to call my office to ask questions or make suggestions. Also, you may connect with me through my pages on Facebook and Twitter. Please follow me for regular updates and comments about what's happening in the district and in Harrisburg.