Coffee with Constituents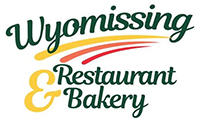 Instead of a traditional town hall, of which I've held many, I've decided to try a different format to reach constituents. I'm interested in meeting with you and hearing about your ideas.
On Thursday, May 24, I'm inviting you to the Wyomissing Restaurant and Bakery at 1245 Penn Avenue in Wyomissing from 9:30 a.m. to 11 a.m.
So, you bring your questions and comments, and I'll supply the coffee and doughnuts.

Love Your Dog, License Your Dog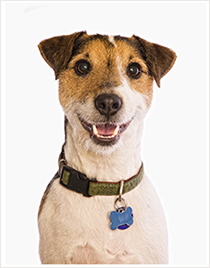 Did you know that all dogs three months or older must be licensed by Jan. 1 of each year? Not having your dog licensed can result in a maximum fine of $300 per violation plus court costs.
According to the Pennsylvania Department of Agriculture's' Bureau of Dog Law Enforcement, if your dog gets lost, a current license is the fastest way to get him or her back. The license fee helps the millions of dogs in the state by funding the state's Bureau of Dog Law Enforcement.
An annual license is $8.50 and a lifetime license is $51.50. If the animal is spayed or neutered, the annual fee is $6.50 and lifetime is $31.50. Discounts are available to older adults and people with disabilities.
For more information on where to purchase a license for your pup, visit http://www.licenseyourdogpa.pa.gov/files/licenseyourdog.aspx.

Financial Freedom for Working Families
As I told you in the last e-blast, I invited Pennsylvania Treasurer Joe Torsella to Reading for an event to help working families find money they are entitled to this tax season.
I was pleasantly surprised to find money owed to a family member because of unclaimed property. Try searching for yourself or your loved ones: http://patreasury.gov/unclaimed-property/.
Follow this link if you'd like to see how the event went: http://www.senatorschwank.com/financial-freedom-for-working-families.

Redistricting
I am disappointed in a recent vote by the House State Government Committee. On Wednesday, the committee voted 15-11 to adopt an amendment to HB 722. The amendment removes and replaces the language of the original bill, and now means the commission would be comprised of legislators rather than citizens. I am disappointed because I believe redistricting should be a citizen-controlled process.
But I'm still hopeful. I am hopeful that we will be considering redistricting bills in the Senate State Government Committee, of which I am a member.
For those of you also disappointed by these actions, don't give up. We knew this wasn't going to be easy. I'll do my best to keep you updated on this issue.


Being Social

It's a privilege to be your state senator, so it is important to me to be in touch with you.
I really like face-to-face meetings but understand that in this busy world, sometimes that isn't possible. Feel free to call my office to ask questions or make suggestions. Also, you may connect with me through my pages on Facebook and Twitter. Please follow me for regular updates and comments about what's happening in the district and in Harrisburg.