Hello Friends: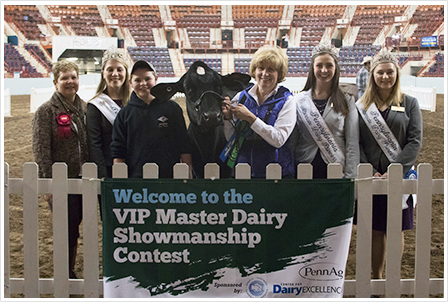 Another Pennsylvania Farm Show season has come to a close. As Democratic chair of the Senate Agriculture and Rural Affairs committee, Farm Show is an event I can't miss. Each year I try my best to spend time within the complex because there are so many opportunities to learn about the hot issues in agriculture straight from the experts. I also squeeze in time for fun. This year I competed in a cow showmanship contest, and the Holstein I was paired with sure gave me a run for my money. I also had a chance to purchase a few new seed varieties from one of my favorite seed stores, Rohrer Seeds of Lancaster County.
If you're interested in what else I was up to at Farm Show, tune into BCTV this Sunday at 8 p.m.
I'm now focused on the upcoming budget season. I'm the Democratic vice-chair of the Senate Appropriations committee and Democratic chair of the Senate Health and Human Services committee, and I plan to use my new positions to benefit all Pennsylvanians.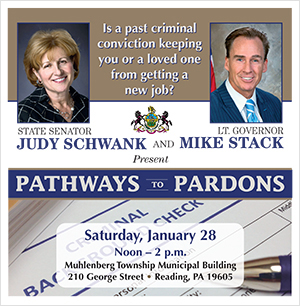 We face an especially difficult year and it is critically important to challenge assumptions and refocus how our funds are allocated. Budget hearings begin in February and I plan to update you as the committee works to create a balanced budget.
I'm still working on improving conditions within the district. Next Saturday I'm hosting a Pathways to Pardons seminar in conjunction with Lt. Governor Mike Stack's office. Attend the seminar if you or a loved one have had trouble finding a new job or taking advantage of other opportunities because of a record of a non-violent crime. We'll be talking about processes to eliminate that record, like pardons, expungement and orders of limited access.
As always, I am here to serve you. Please reach out to my office if I can be of help.
Judy

Being Social

It's a privilege to be your state senator, so it is important to me to be in touch with you.
I really like face-to-face meetings but understand that in this busy world, sometimes that isn't possible. Feel free to call my office to ask questions or make suggestions. Also, you may connect with me through my pages on Facebook and Twitter. Please follow me for regular updates and comments about what's happening in the district and in Harrisburg.