Being Thankful
Hello Friends,
Thanksgiving is tomorrow, and that has me thinking about what for which I am thankful. I've said this many times, but it remains true: I'm thankful to serve your needs and concerns as a Pennsylvania State Senator. Through this office I have met the most fascinating, passionate and determined people in our community. I rely on them to keep me in touch with what issues are most pressing to this district and deserve legislative attention in Harrisburg.
I aim to be easily reached, that anyone in the community who has ideas or concerns can share them with me. All it takes is a phone call to my office to set up a meeting, or send me a letter detailing your thoughts.
I hope you can enjoy this holiday with loved ones. In the meantime, here are two Harrisburg updates:

No More Silence
I've introduced legislation that will ensure victims of sexual harassment or sexual misconduct are not silenced by a non-disclosure agreement. Agreements like NDAs make it easier for serial predators to continue their patterns of abuse.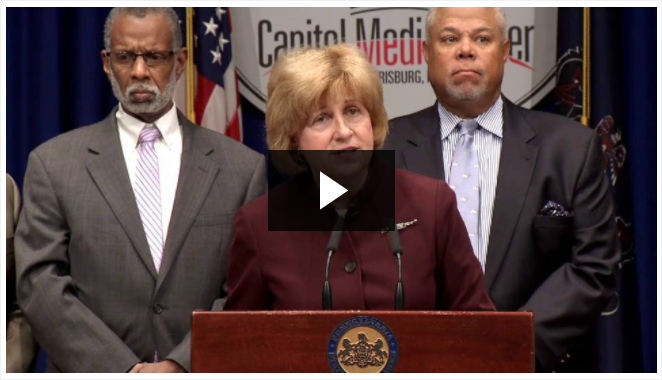 Statewide Student Video Contest
I want to remind you of a statewide video competition for middle and high school students. "Talk to your State Senator" is sponsored by the Pennsylvania Senate with support from The Members of the Drug and Alcohol Service Providers Organization of Pennsylvania.
The idea is for students to speak to their state senator, like me, to tell us how they think we can prevent students from becoming involved in drugs. The goal is to prevent further addiction. Therefore, your original video entry must address the issue of preventing teens from starting drugs, legal and illegal, including alcohol. Official rules and registration can be found here.
Deadline for entry is Dec. 10, 2017. The contest is open to Pennsylvania students in grades 6-12 and will be judged in two categories (Middle, grades 6-8; High, grades 9-12). Third place winners will take home $1,000; second place will take home $1,500; and first place wins $2,500.

Being Social

It's a privilege to be your state senator, so it is important to me to be in touch with you.
I really like face-to-face meetings but understand that in this busy world, sometimes that isn't possible. Feel free to call my office to ask questions or make suggestions. Also, you may connect with me through my pages on Facebook and Twitter. Please follow me for regular updates and comments about what's happening in the district and in Harrisburg.