Hello Friends,
It has been incredibly busy in Harrisburg and beyond lately. Here's a review of what I've been up to:
Budget
The 2017-2018 Pennsylvania budget drama drags on. On three occasions, House Republican leadership presented plans that ultimately failed to garner support in their chamber. Failure to enact a sustainable, recurring revenue source like the natural gas/shale severance tax that the senate passed in July, which has overwhelming public support, has resulted in the governor being forced to manage revenues. This is an example of another one-time fix, and this time it's going to hurt us. This is not how average taxpayers handle their finances, and, frankly, it's not how their state government should either. We're mortgaging our future. We will feel the ramifications of this failure for many years.
The governor is planning to manage the severely restrictive revenues and close out the budget in many ways: He is requesting the Liquor Control Board to secure a bond, borrowing against future revenues to generate $1.25 billion; deploy a projected budget surplus of $150 million to fund budget lines this year; save $165 million on managing the state employees complement; and use $80 million available from legal settlements available to balance the spending plan.
The General Assembly, with strong House Republican support, passed a $31.9 billion General Fund spending plan in June. It was a responsible plan that increased spending by 1 percent. Now, House Republicans refuse to support new revenues to pay for the budget they supported.
The Senate, House Democrats and the governor agreed on a responsible bipartisan revenue package to fund the General Fund budget and put up votes to back the plan. The Senate-passed revenue plan totaled an additional $553 million in new recurring revenues this year and $619 million for 2018-19 including a shale tax.

Spotted Lanternfly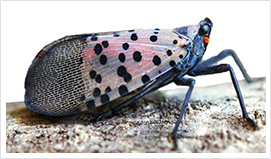 At my request, the House and Senate agriculture and rural affairs committees with meet to discuss the spotted lanternfly. As many of us know, the spotted lanternfly has become a major pest in Berks County, and has made itself known in a big way. The meeting will educate my Senate and House colleagues about what we've been dealing with, and will provide the rest of us with an update on where things are and what the Pennsylvania Department of Agriculture is planning to do to control lanternflies. The meeting is at 9 a.m. on Wednesday, Oct. 18, in Harrisburg but will also be livestreamed on my website, www.senatorschwank.com and my Facebook page, www.facebook.com/senatorjudyschwank.

New Processing Plant
I recently attended the ribbon cutting for Perdue Agribusiness' new soybean processing plant. The state of the art facility will undoubtedly help our Berks farmers by providing them with another processing option and lower costs because their beans won't need to be trucked out of state. These are seeds that are processed for animal feed, so our livestock farmers will especially appreciate the steady source of feed that the new mill will provide.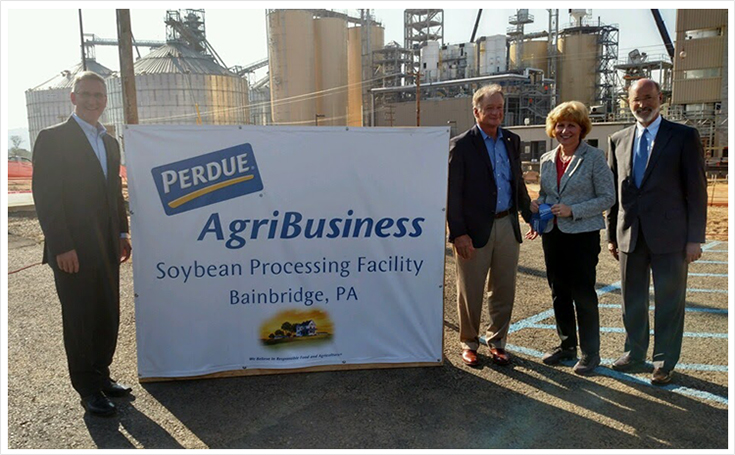 Oley Fair
For the sixth year, my staff and I manned a booth at the Oley Fair. It was a wonderful opportunity to see old friends, and to hear about community issues from those who are experiencing them. I had many conversations about spotted lanternfly and the budget.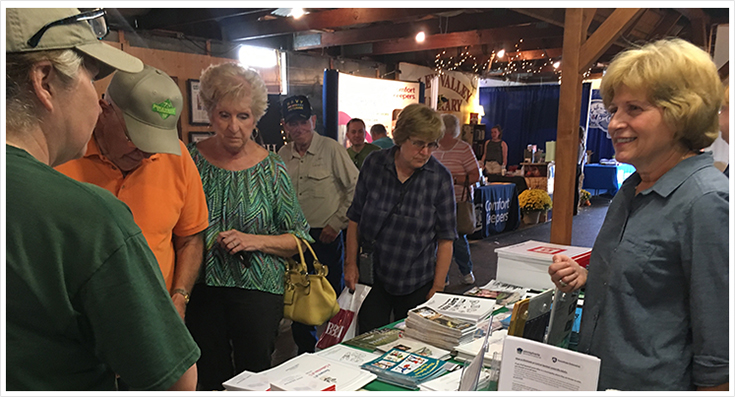 Advocacy Academy
At the end of September, I participated in the Berks County Medical Society's Physician Advocacy Academy. I gave a presentation on how to be heard by politicians like myself. As someone who reads my newsletters, you already have a head start on this. I spoke about the importance of strategy, like when to send an e-mail versus when to make a phone call. But the biggest piece of advice I can impart on sending successful messages to elected leaders is to avoid form letters and petitions at all costs. A personal story about an issue is far more powerful. So, don't hesitate to share your thoughts with me or my colleagues!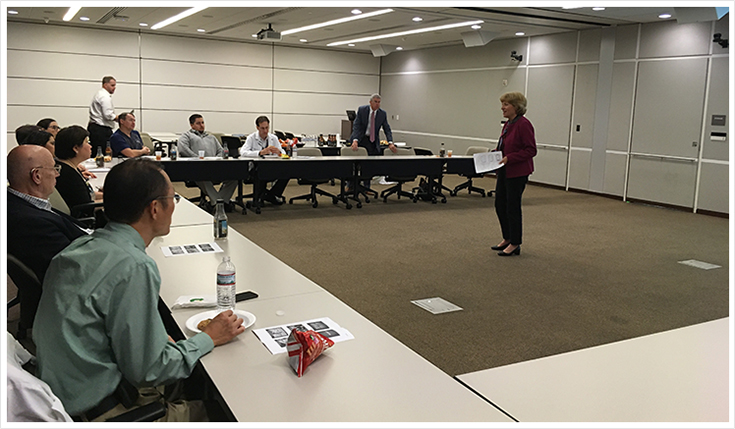 Being Social

It's a privilege to be your state senator, so it is important to me to be in touch with you.
I really like face-to-face meetings but understand that in this busy world, sometimes that isn't possible. Feel free to call my office to ask questions or make suggestions. Also, you may connect with me through my pages on Facebook and Twitter. Please follow me for regular updates and comments about what's happening in the district and in Harrisburg.