Hello!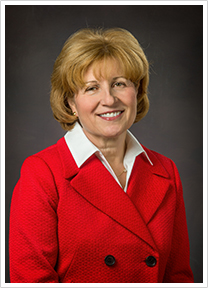 I hope everyone is enjoying the beautiful summer weather and all that this season has to offer.  From the bountiful home grown crops to fun with friends and family during the many summer holiday celebrations, who doesn't love summer!
With the warm weather though comes another reminder to check in frequently with your friends and neighbors, especially the elderly and those with special needs.  The extreme heat can be dangerous if precautions aren't taken so make a quick call to those in need to ensure everyone can enjoy a safe and happy summer.  Don't forget about your pets either.  If it's too hot for you outside, it's too hot for them. 

As always, please don't hesitate to contact me if there is every anything I can do to help you or your family. 
Enjoy your summer!
Sen. Judy Schwank

2016-17 State Budget
I was very pleased with the level of bipartisan cooperation that was involved in putting the final budget agreement together.  While I firmly believe we could have done more and focused on other priorities, I realize that the budget and revenue package is a product of bipartisan compromise.
With only so many options to raise revenue, the funding was necessary to pay for new investments in education, jobs, treatment and education programs for those with opioid addictions, human services and agriculture.  I remain concerned that we seem to have balanced this budget on tobacco, gambling and liquor.  And while that may work for one year, we will need to find a more sustainable source of revenue moving forward.

Honoring the Fallen
The Pennsylvania Department of Military & Veterans Affairs (DMVA), along with the Vietnam Veterans Memorial Fund (VVMF), is working to locate photos of nearly 400 Pennsylvanians who made the ultimate sacrifice during the Vietnam War as part of the Wall of Faces program.
The Vietnam Memorial in Washington, D.C. currently has more than 58,000 names inscribed on it.  Each of these brave men and women made the ultimate sacrifice on behalf of our country and our freedom.  As part of its mission to keep the memory and the legacy alive these men and women alive the Vietnam Veterans Memorial Fund, (VVMF) is collecting personal photos to add to its campaign. Since launching the campaign in 2009, the VVMF has collected photos for more than 41,000 soldiers whose names are inscribed on the Memorial. Of the more than 3,000 service members from Pennsylvania, nearly 400 are still in need of photos.
For a complete list of Pennsylvania service members for which photos are still needed please visit www.dmva.state.pa.us and click on the "Wall of Faces" tab. To learn more about how to submit a photo visit http://www.vvmf.org/faces-never-forgotten.

A Little Chutes and Ladders Anyone?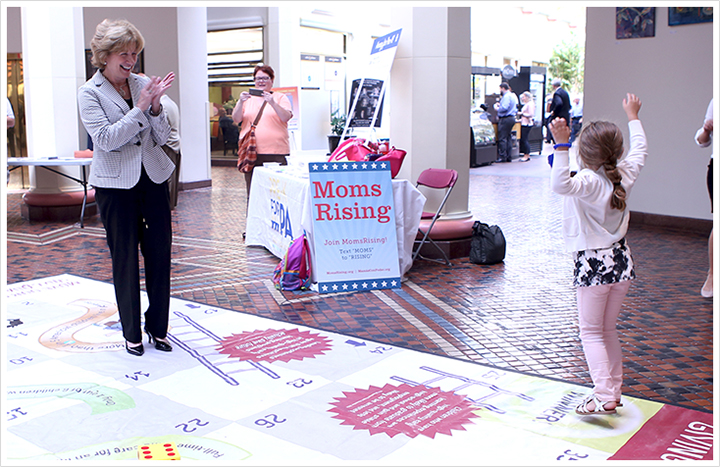 What better way to spend a few minutes in the Capitol than to play a life size game of Chutes and Ladders with some beautiful little ones?  We were visited in the Capitol a few weeks ago by Mom's for Pre-K, as part of our focus and discussion around the importance of early childhood education.  We know that when we invest in children, they succeed.  Nothing could be more important than helping our kids reach their dreams and achieve their full potential! And that's just what this life size Chutes and Ladders game was there to show us – how quality, affordable early learning helps children win.  I was thrilled to play the game with six-year-old Gianna who was there to help us all learn firsthand what early childhood education means to her and her peers.  Thanks for visiting Gianna!

Industrial Hemp Coming to Pa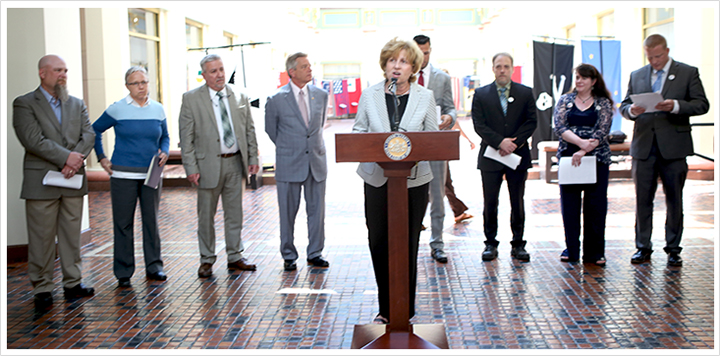 Senator Schwank

joined the Pennsylvania

Hemp Industry Council on June 6, 2016 to celebrate Hemp History Week in PA.
I am always energized to participate in announcements about local economic development that will help grow jobs and support the community right here in Berks County. Recently, I had the honor of joining local businesspeople to unveil their plan to develop an industrial hemp company and medical marijuana grower-processor and dispensary business that will be headquartered in Berks County. As you know, I've worked for many years to spearhead a legislative initiative alongside my colleague Senator Mike Folmer from Lebanon County that would allow industrial hemp crops to be grown in Pa. I'm pleased to report that the initiative was recently passed by the House of Representatives and will be signed into law later today by the governor.
We had a wonderful group of people join us for the event announcing the new hemp business venture, including a surprise visit from activist and entertainer Melissa Etheridge. I want to thank everyone who helped make this announcement possible. I look forward to seeing great things happen in the industrial hemp community in Pa.


Holding the Line on College Tuition
As our college students get ready to head back to class, I'm pleased to announce that the Board of Governor's for Pennsylvania's State System of Higher Education, (PASSHE), has approved its smallest percentage tuition increase in more than a decade.  The 2.5 percent increase was a direct result of efforts to control costs by our state universities.  I'm proud to serve with many of my colleagues on the PASSHE Board and look forward to continuing our work to support students as they work to further their education.

Being Social

It's a privilege to be your state senator, so it is important to me to be in touch with you.
I really like face-to-face meetings but understand that in this busy world, sometimes that isn't possible. Feel free to call my office to ask questions or make suggestions. Also, you may connect with me through my pages on Facebook and Twitter. Please follow me for regular updates and comments about what's happening in the district and in Harrisburg.