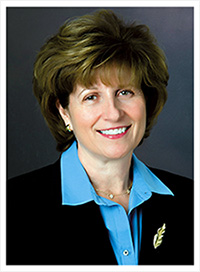 Hello!
Heroin. There's not much more that needs to be said because most of us know that heroin has shattered many lives, dreams and people in Berks County, and throughout Pennsylvania.
But we are building momentum in the fight against heroin use. Joining the Caron Foundation last month, we announced Berks HOPE (Helping Others/Providing Expertise) to make addiction intervention and recovery resources easier to get. And then, on Jan. 19, we held a forum at Wilson West Middle School to give heroin survivors, PA Physician General Dr. Rachel Levine, and community leaders a voice.
My resolution, SR 267, directs the Joint State Government Commission to establish an advisory committee to study issues relating to the need for, availability of, and access to effective drug addiction treatment in this commonwealth. I am joined by 28 of my Senate colleagues who have co-sponsored this resolution. Such bipartisan support shows the importance of the epidemic and I will be working hard to make sure this issue remains at the forefront.
We are also set to hear Gov. Tom Wolf ring in a new budget season with the old one still hanging over our heads. We need to finish the 2015-'16 budget and work quickly to adopt a restorative 2016-'17 spending plan.
I hope your New Year was good and you are surviving the Big Melt from our Big Blizzard last month.
I appreciate your support and readership,
Sen. Judy Schwank

Smaller Government
The reason I'm pushing for a smaller legislature is our current set-up is not working.
Most organizations – businesses and governments – have changed to the demands of the new economy and Pennsylvania must follow suit.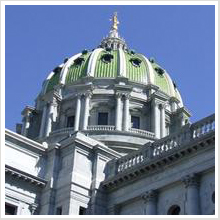 We must change to be more responsive to constituents and be ready to act when new possibilities are presented to us. Pennsylvania government can't do either of those things now because it is too big and too entrenched.
The Senate approved House Bill 153 last month, which completed the first cycle for this proposed constitutional amendment to appear on the ballot. But this bill doesn't go far enough, I believe.
Senate Bill 488 is also a start, but we can and must do better. I'm not alone in this. You might agree with me. Editorial boards across Pennsylvania also agree. The Lehigh Valley's Express-Times said as much, as did the Butler Eagle:
"At 253 seats, our General Assembly is the second-largest state legislature in the country — and the largest full-time legislature. But it's become obvious that Pennsylvania voters aren't getting what they pay for when it comes to their elected representatives — and they pay hundreds of millions of dollars. It's long past time voters were given the chance to approve these reductions," the Eagle editorial staff opined.
My idea for smaller government is contained in Senate Bill 675, which would shrink the General Assembly to 121 members in the House and 40 members in the Senate.
You can listen to a radio report of my stand on a smaller PA legislature HERE.

Stopping Campus Sexual Violence
Many colleges do a lot to help stop sexual violence on campus, but it's still a problem. That's why I was pleased to join Gov. Wolf Jan. 29 at Elizabethtown College for the roll out of his "It's On Us PA" campaign, the first statewide campaign to address the crisis of sexual assault in schools and on college campuses.

The governor is promising "It's On Us PA" will engage education leaders, students, teachers, families, and communities to make a personal and public pledge to play a role in preventing, addressing, and responding effectively to sexual violence.
Higher education is about higher learning and preparing to become an effective, productive member of society. Sexual violence cannot – and should not – be a part of this vital process.

Farm Show
The 100th Pennsylvania Farm Show was quite an event, and I hope you had the chance to drive to Harrisburg to attend.
I was there most days and wanted to share some photos:
| | |
| --- | --- |
| | Presented a Senate citation to Farm Show scholarship winner Sarah Nafziger, of Mohnton, who was accompanied by her parents, Don and Rose. |
| | Did a video essay with Kelly Beaver, the granddaughter of the late and beloved Limekiln Farm owner, Ruth Hartman. |
| | Toured the Farm Show facilities with Lt. Gov. Mike Stack, Senate Democratic Leader Jay Costa, and the Farm Show's senator, Rob Teplitz (who also represents Dauphin and Perry counties). |
| | Talking about the need for Pennsylvania to once again allow farmers to grow hemp. My proposal, Senate Bill 50, would do just that. |
I also interviewed Ag Secretary Russell Redding about farming and some agriculture interests. That video can be watched HERE.

College Help, FAFSA Style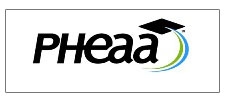 If you are heading to college, returning to college or have a loved one who is planning to continue their education, plan to attend a FAFSA Completion Session, Feb. 13, at the Muhlenberg Township Building.
I am presenting this help session once again with the experts at PHEAA, who will help attendees start and/or finish their Free Federal Application for Student Assistance.
Space is limited so reserve your spot now by calling my district office at 610-929-2151.
The Muhlenberg Township Building is at 210 George St., Reading.

Twin Valley Tribute!
As you might remember (how could you forget?) our Twin Valley High School field hockey team beat Villa Maria to a PIAA Class AA state championship this past November.
In January, I had the distinct honor to introduce the entire team to members of the Pennsylvania Senate.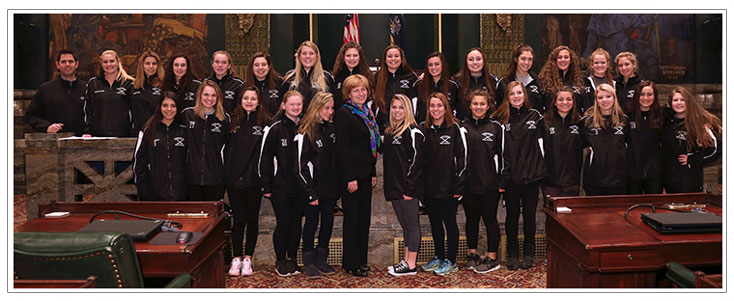 Summer Work
If you are a teenager who is looking to learn and make some money this summer, I have a good opportunity to share from PennDOT.

Teenager looking to learn and make some money this summer have a good opportunity with PennDOT. Our state Department of Transportation as an extensive summer employment program that includes government services interns.
Interns help with summer maintenance and sign upgrade services. They also do maintenance organizations and staff worksites along the highway.
To be eligible, candidates must be enrolled as a full-time college student for fall 2016 and have a valid Pennsylvania Driver's License. The hourly rate is $12.43.
The program runs May through August 2016 to supplement the permanent workforce.
Apply online at www.employment.pa.gov and then please contact my office to let us know you've applied – and so we can help you – or your son or daughter – get that internship.

Save The Date, Ladies
I am planning a WE ROAR Summit for March 30 at the Doubletree Hotel in downtown Reading.
WE ROAR stands for "Women Entrepreneurs Relationships, Opportunities, Assistance and Resources" and it is designed for seasoned business owners, start-ups and entrepreneurs.
The summit will share the ins and outs of starting and growing a business, plus strategic planning and handling the mental challenges of being on your own and in charge.
It's shaping up to be an exciting and worthwhile event!
Check the website closer to the event for more info and to register. Registration is required.

Being Social

It's a privilege to be your state senator, so it is important to me to be in touch with you.
I really like face-to-face meetings but understand that in this busy world, sometimes that isn't possible. Feel free to call my office to ask questions or make suggestions. Also, you may connect with me through my pages on Facebook and Twitter. Please follow me for regular updates and comments about what's happening in the district and in Harrisburg.