Hello Friends: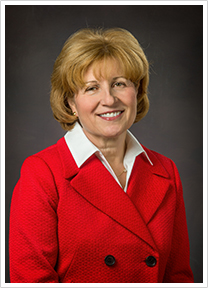 Although the first day of winter is in two days -- and the trees and shrubs are dormant -- we still need rain to replenish our water resources. Much of the state is still under a drought watch or warning, and that includes us in Berks County. While drought watch and warning declarations in late fall/early winter are uncommon, they have happened as recently as 2011. Despite the rain events in the past week or so, we are still 4 inches below normal rainfall amounts.
According to the Department of Environmental Protection, Berks is under drought watch status and the department is encouraging Berks residents to voluntarily conserve water by 5 percent. If you depend upon a well as your water source, this guideline is especially important to you.
DEP has several steps you can take to reduce your water use:
Run water only when necessary. Don't let the faucet run while brushing your teeth or shaving. Shorten the amount of time you let the water run to warm up before you shower. Use a bucket to catch the water and then reuse it to water your plants.
Run the dishwasher and washing machine only with full loads.
Check for household leaks. A leaking toilet can waste up to 200 gallons of water each day.
Replace older appliances with high-efficiency, front-loading models that use about 30 percent less water and 40 to 50 percent less energy.
Install low-flow plumbing fixtures and aerators on faucets.
Additional drought monitoring information is available on the DEP Drought Information website.
The Governor has not proclaimed any county in the commonwealth under drought emergency. If that were to happen, the state would issue mandatory restrictions on nonessential water use to protect water supplies and public health.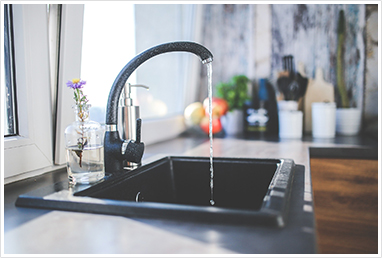 For those of you with private wells, Penn State Extension says water conservation and pump adjustments can help manage your water well during drought. The following is from an extension article available here:
How Can I Conserve Water?
Water conservation measures become critical during times of drought. Homeowners relying on private wells should begin to conserve water as soon as drought conditions occur. Water use within the home can be significantly reduced through changes in habits and by installing water-saving devices. In emergency situations, changes in water use habits can provide quick reductions in water use. Examples might include flushing the toilet less often, taking shorter showers, only washing full loads of dishes or laundry, and collecting water from roof gutters for outside use. It is also important to note that certain drought declarations may also require water use reductions or restrictions on water use. For example, a "drought emergency" declaration bans the nonessential use of water such as car washing and lawn watering. These regulations apply to everyone, including homeowners with private wells. For more information on ways to save water around the home, consult 20 Ways to Save Water in an Emergency and Household Water Conservation.
Living in the country is great but it comes with extra responsibilities, like managing your home well not only for water quality but also water quantity. Until we receive adequate rain or snow to stem the drought I hope this information is helpful in managing your water supply.

Being Social

It's a privilege to be your state senator, so it is important to me to be in touch with you.
I really like face-to-face meetings but understand that in this busy world, sometimes that isn't possible. Feel free to call my office to ask questions or make suggestions. Also, you may connect with me through my pages on Facebook and Twitter. Please follow me for regular updates and comments about what's happening in the district and in Harrisburg.