Hello Friends: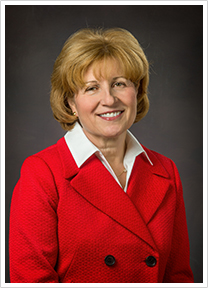 The statistics have yet to be finalized, but local officials are already reporting more than 68 percent voter turnout in Berks County. That is a tremendous figure, and I congratulate all who exercised their right as citizens to have their voices heard.
With the election now behind us, I want to thank all of you for choosing to place your trust in me. I am sincerely honored to serve the 11th senatorial district for another term.
The 2015-16 session is coming to a close and we have a lot of unfinished business. The fast approaching new year has invigorated me to prepare to tackle the important issues that matter to you. Next session, I plan to focus on topics vital to Berks County, and the elimination of property taxes is at the top of my list. With changes in the makeup of the state legislature there is likely to be renewed interest among my fellow legislators in addressing the school property tax problem. I will continue to support Senate Bill 76, and since taking office in April of 2011, I have said I would support any plan, Republican or Democrat, that would eliminate property taxes in a fair and equitable manner. Work remains to be done on this legislation and I am committed to the cause.
We must also focus on strengthening our local economy and job creation by encouraging new businesses to develop sites in Berks and assisting our current businesses to expand. We have made some recent progress but securing good jobs for Pennsylvanians is a never-ending quest. We need jobs that will allow us to foster a 21st century economy in Berks and I will focus on job training as the path to better employment opportunities. Advancing the agricultural economy will be another area where I hope to focus my efforts.
There are other issues that must be addressed in the next legislative session ranging from early education to pension reform, environmental concerns and many other issues. Most importantly I am here to serve you and address your concerns. Please stay in touch!
Sen. Judy Schwank

Being Social

It's a privilege to be your state senator, so it is important to me to be in touch with you.
I really like face-to-face meetings but understand that in this busy world, sometimes that isn't possible. Feel free to call my office to ask questions or make suggestions. Also, you may connect with me through my pages on Facebook and Twitter. Please follow me for regular updates and comments about what's happening in the district and in Harrisburg.