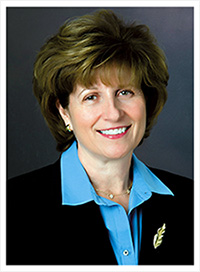 Good afternoon!
I hope you are looking forward to your three-day weekend. I am also hoping that all of us remember why this weekend is a holiday and that we take some time to reflect about why we are able to live your life the way we choose.
Pennsylvania's motto is "Virtue, Liberty, and Independence" and that slogan is prominent in Berks County's seal. Many of us know the essence of these words and the sacrifices it took for our forefathers and mothers to deliver what we now enjoy today.
But the sacrifices didn't stop when the Revolution ended. They continue today. Every year, the Berks County Military Hall of Fame enshrines brave soldiers who have defended our virtues, our liberties and our independence with their lives. And, every year, men and women go off to foreign lands and stand vigilant at home to make sure "Virtue, Liberty, and Independence" continues.
So whether you are heading to the shore, picnicking with friends or gardening at home, please take some time to remember and say a word of thanks. Your gesture would be a small but important token of support for neighbors, relatives and heroes … who deserve it.
Of course, you can also observe Memorial Day during one of the many parades in Berks County. Wyomissing, Bernville, Kutztown, Fleetwood, Exeter Township, Shillington and other places are all planning to step off traditional observances and ceremonies on Monday. I will be attending the Exeter Township parade and a ceremony sponsored by the American Legion in Oley.
Thank you to all solders and veterans who have served this country with pride and the willingness to pay the ultimate sacrifice. We are forever in your debt.
May you have a peaceful Memorial Day Weekend,
Sen. Judy Schwank

Getting Non-Violent Offenders Back to Work
Believe it or not, there still is such a thing as rehabilitation in prison. It happens and people who have done their time for non-violent offenses have learned from their mistakes and deserve a second chance -- with a more equal opportunity at getting a job.
This has been a problem for a lot of Pennsylvanians and it is why I invited the Senate Democratic Policy Committee to Reading in late April to talk about the employment challenges faced by non-violent ex-offenders.
When it comes to lesser crimes, few people believe that a person's past mistakes should relentlessly haunt or curtail their ability to find a decent job to support themselves and their family.
I asked that the committee discussion be held in Reading to give local advocates and experts an opportunity to amplify their views on this difficult issue.
Onerous expungement requirements and other impediments, such as pre-interview screenings, have had tragic consequences. These barriers to employment lead to increased homelessness, more crime, recidivism and prompt cities and states to spend billions on housing and other support services for ex-offenders who are perfectly capable and willing to work.
About a fifth of men and women on probation or parole are at risk of re-incarceration, and many return to prison within three years. These folks need a decent job and place to live, or they could tragically fall back into the criminal justice system.


Final Budget Push in Harrisburg
The legislature is currently in recess because of the primary election and Memorial Day, but we return to Harrisburg June 1 and still must come up with a good budget for the new fiscal year that does a better job balancing the needs of educators, property owners and taxpayers.
My Women's Health Caucus once again introduced our priorities and ideas for improving the lives of women and families throughout Berks County and the commonwealth.  I've also harnessed one of Gov. Tom Wolf's ideas for improving career and technical instruction through public-private partnerships focusing on specific, high-demand jobs.
But the big ticket items – specifically, pension reform and property tax reform – have not yet been resolved.
There are several bills out there that are looking to close the gargantuan unfunded pension liability but I am still not sure any one of them will actually solve the problem.
There has also been a House-approved bill that would change how we pay for public education – and our property taxes.
According to the Allentown Morning Call, the proposal would "raise about $4.2 billion by increasing the sales tax rate in most of the state from 6 percent to 7 percent and the personal income tax rate from 3.07 percent to 3.7 percent. That money, combined with existing property tax relief from gambling, would approach $5 billion."
The Senate will consider this legislation if it is voted out of committee to the floor.
As we consider pensions and school property taxes, rest assured that I continue to be a prime sponsor of Senate Bill 76 which would increase sales and personal income taxes to fund K-12 education. Finding a permanent way out for homeowners who are being crushed by ever increasing school property taxes remains my top goal.

Give 'em a Better Brake
You've no doubt seen the "Give 'em a Brake" signs posted near road construction zones, but not everyone who drives through these dangerous areas is heading the signs warning.
Because some motorists are driving fast through work zones, I have teamed with Sen. David Argall to propose a bill that would bring speed cameras to certain highway work zones under a 5-year pilot program.
Also working on this important public safety initiative are Sens. Jay Costa and Camera Bartolotta, PennDOT Secretary Leslie Richards and Turnpike Chairman Sean Logan.

New Background Check Requirements
Recently, legislative offices including ours have been contacted by organizations and individuals confused about the application of new child abuse and criminal background check requirements for employees and volunteers. Legislation is being drafted to clarify the requirements and is expected to be considered during the fall.
In the meantime, information about whether the requirements apply can be found at the Department of Human Services Keep Kids Safe website: keepkidssafe.pa.gov.
Questions about specific circumstances also can be sent to the Department's Office of Children, Youth and Families at RA-PWCPSLQuestions@pa.gov.

Being Social

It's a privilege to be your state senator, so it is important to me to be in touch with you.
I really like face-to-face meetings but understand that in this busy world, sometimes that isn't possible. Feel free to call my office to ask questions or make suggestions. Also, you may connect with me through my pages on Facebook and Twitter. Please follow me for regular updates and comments about what's happening in the district and in Harrisburg.